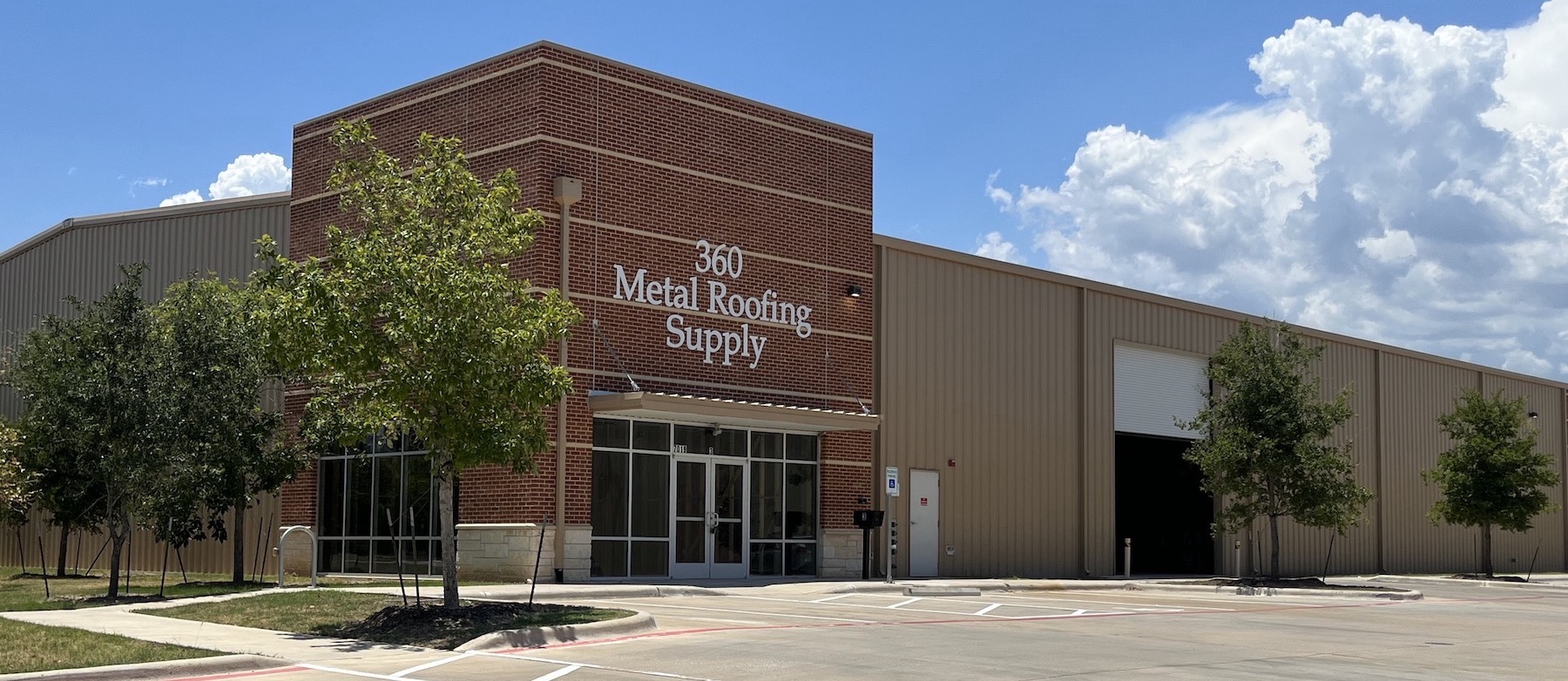 360 Metal Roofing Supply
Texas' Premier metal coil & flat metal sheet distributor.
Call: (512) 351-9245
360 Metal Roofing Supply is a distributor of painted and bare metal coils, flats, metal roofing clips, underlayment, flashing and all your metal roofing accessories. Centrally located in Austin, TX and serving surrounding areas.
We also offer on-site & in-house roll-forming capabilities for standing seam panels. In addition, 360 Metal Roofing Supply offers all custom metal roof flashings.
Coils and sheets are compatible with roll forming equipment and produce outstanding finished panels in a number of engineered and non-engineered profiles, as well as gutter profiles.